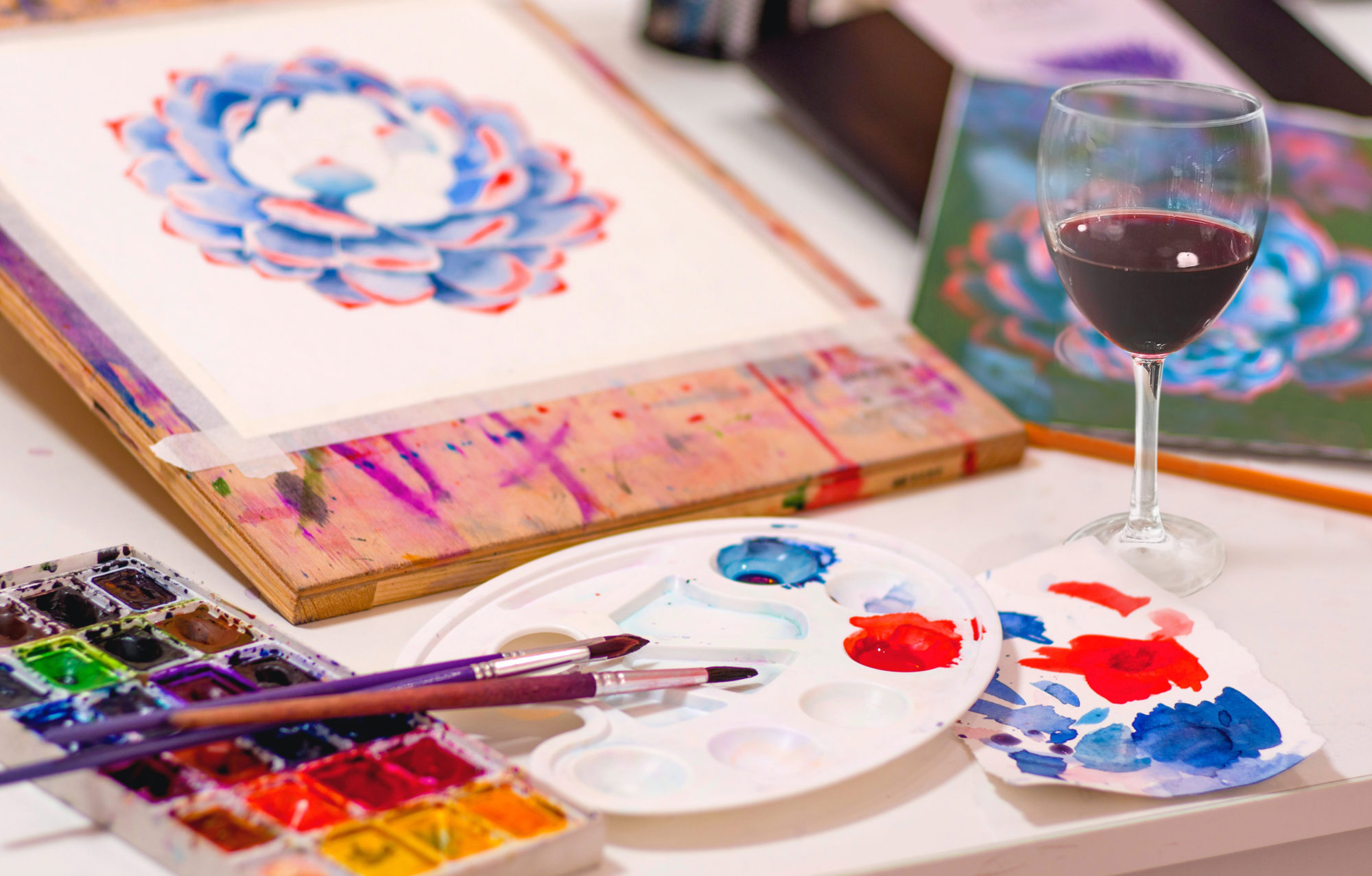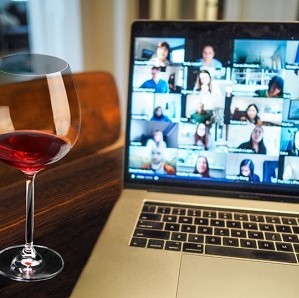 An experience that combines the fun of a party with the challenge of a class.
TripAdvisor ranks Mangia DC #1 for Workshops and Classes in DC and we hope you'll join us to see why!
From working with you to plan your Paint & Sip event to the excellent execution by one of our personable art instructors, we are excited to offer our guests a fun, interactive experience while we unwind.
You and your group will create your own masterpieces with step-by-step guidance from our art instructor and a little extra help from the beverage of your choice! (Alcohol is not required, but it does seem to improve our work… or at least our opinion of it!)
The paint, drinks, and conversation will all be flowing freely at this virtual gathering.
What to expect:
    An expert instructor leads the entire event
    Materials sent in advance
    Ask questions and get live feedback from the instructor
    Team-building fun
    Optional recording of the experience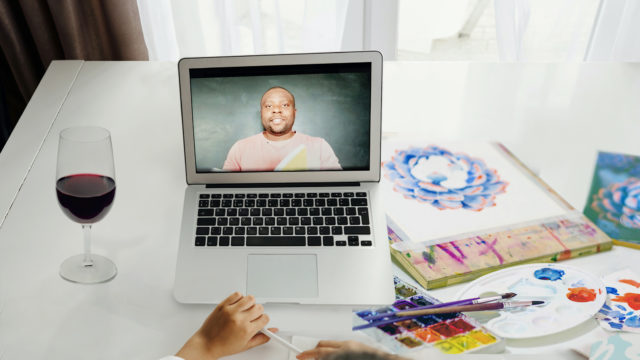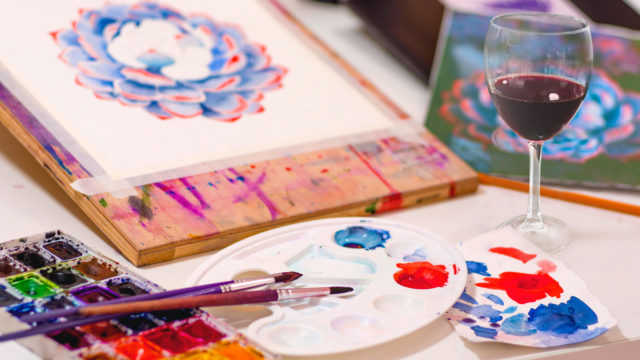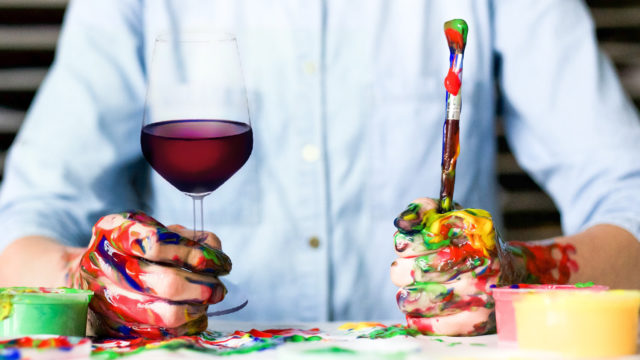 We worked with Mangia DC to host a series of virtual client appreciation events for our partners. They have a been delight to work with and very accommodating to our needs. Our clients have been very impressed with the events and have thoroughly enjoyed them! The virtual paint class was a huge success with attendees noting how much fun they had and that it was very therapeutic for them!Ashley S.
We arranged a virtual paint event for our department and couldn't have had a better experience. The Mangia event organizer, Dave, was incredibly easy to work with, and during the event we were all very impressed with our painting instructor, Jude. Overall a wonderful experience, and would highly recommend if you're looking for a fun and different virtual event to host for your office.Margaret H.
We held a Paint Nite for a group of students and they absolutely loved the event and were so happy with their paintings! Jude was our instructor and was incredible and Dave did an amazing job as the MC of the night. I am so impressed with how they both worked off each other and kept everyone entertained while also making sure everyone was caught up with the painting.William J.
About Our Company: Mangia DC Food Tours
As an award-winning, 5-star rated company, we strive for excellence to ensure each of our guests has a blast! Mangia DC is #1 on TripAdvisor for Food and Drink Activities AND Classes and Workshops in Washington, DC. We are excited for you to join us and see why!
Mangia (pronounced: mahn-ja) means "eat" in Italian. Since 2013, we here at Mangia DC have been committed to helping out-of-town visitors and our fellow Washingtonians experience the taste of our nation's capital through culinary experiences where our guests learn, enjoy, and —of course— eat (or in this case, drink)!
In-person we do that by hosting tasting events, cooking classes, and food tours in Washington DC's iconic neighborhoods. As we navigate the ongoing effects of the COVID-19 pandemic, we are safely reopening for private in-person events in accordance with CDC best practices and local mandates, in addition to continuing the fun virtual offerings we've cooked up over the past two years.
Contact Us
Fill out the form below to reach us via email or call us at 202-838-1900.
Check out our other online offerings!