Tour Highlights
Taste Italian culinary gems, guided by local experts
Discover Dupont Circle's top sites, including many foreign Embassies
Our goal is for you to be pleasantly full
Those with vegetarians and gluten-free dietary needs are welcome
Walking culinary tours will enrich your trip or staycation…join us!
Here's the scoop
Includes
Food Portions

Unique Venue

Alcohol(s) or Mocktail(s)

Food Ambassadors

Historic & Architectural Sights
Key Details
7 days a week

Pricing Varies

6 Eateries Included

Rain or Shine

Get specials/swag

Custom neighborhood flavors

Duration: Flexible

60-1000 guests per group
Tour Highlights
Taste Italian culinary gems by foot with local experts
Discover Dupont Circle's top sites and many foreign Embassies
Our goal is for you to be pleasantly full
Vegetarians and Gluten-free are welcome
Walking culinary tours will enrich your trip or staycation…join us!!!
Extended tour description
Our Italian Tour of Dupont Circle is under two miles during which we taste Italian cuisine and burn off calories walking and learning about the neighborhood culture, history, and archeticuture of Dupont Circle with the added bonus of exposing Washington DC's past discovering unique Italian culture. A knowledgeable guide with a passion for food takes you on a journey to learn about the architecture, history, and culture of the area while stopping for four portions to taste local Italian cuisine along the way at local eateries large enough for a meal. Discover the 1800's Italian population and how they first settled in Washington DC. We pay tribute to this history by sharing the Italian origins of DC while exploring the popular Dupont Circle neighborhood chowing down on Italain cuisine unexpectly available at our finger tips. We'll take in the sites, culture and sample some of DC's best Italian eateries along the way. On the tour, our guests eat learn and enjoy the city. 4-5 Portions, water, and two pairings are included. This is experience is the replacement of lunch. Tours are in English – Languages in Italian, Spanish, German, French, and Chinese please request an interpreter in advance of purchase at an additional costs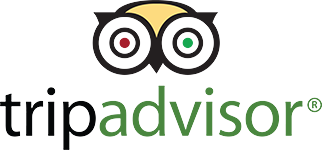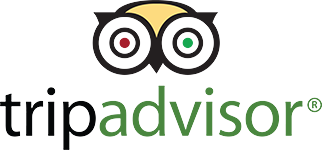 We provide substitutions for vegetarians and gluten-free and will do what we can to accommodate other allergies or dietary preferences. As we decide which option is best, we'll work with you to ensure your dietary restrictions are met!
Attending a food tour without eating? We'll let's talk about that! You may want to reconsider coming, however, if one does decide to attend and choose not to eat, you will still need to purchase an admission. Your ticket covers the cost of the cuisine and your tour guide knowledgable with historical, architectural, cultural and restaurant information.
We are glad you asked…YES!!! To schedule or to learn more, please email info@mangiadc.com or visit our Contact Us page and submit a Private Experience Tour Request Form. As you make your request, a member from our team will get back to you promptly.
We sure do! To purchase or learn more about our Gift Certificates, please call (202) 838-1900 or click on our Gift Certificates page.
Tours on average last between 2.5 to 3.5 hours. The time flucuates depending on the participants walking pace and size of the group. We walk at an easy pace and provide at least two sit-down locations on all of our tours.