Tour Highlights
Taste Italian culinary gems, guided by local experts
Discover Dupont Circle's top sites, including many foreign Embassies
Our goal is for you to be pleasantly full
Those with vegetarians and gluten-free dietary needs are welcome
Walking culinary tours will enrich your trip or staycation…join us!
Here's the Scoop
Includes
Four to Five Food Portions

Bottled Water

Alcohol or Mocktail

Our Insider's Guide

Food Tour Guide

Historic & Architectural Sights
Key Details
Every Week: Wed-Sun

$79

Eatery Gratuities Included

Tour Rain or Shine

Located in Dupont Circle

Duration: 2.5 – 3.5 hours

2-14 Guests per Group
Tour Highlights
Taste Italian culinary gems by foot, guided by local experts
Discover Dupont Circle's top sites, including many foreign embassies
Eat from delicious local Italian restaurants filled with history and leave pleasantly full
We accommodate vegetarians and gluten-free dietary needs
Spend some time outdoors and get those steps in!
Extended tour description
In this Italian themed tour of Dupont Circle, we taste Italian cuisine and burn off calories while walking and learning about the neighborhood. We also unearth Washington DC's unique Italian immigrant history and contribution to our nation's capital. A knowledgeable guide with a passion for food will take you on a journey into the architecture, history, and culture of the area while stopping four times at local Italian eateries along the way. All we can say is, come hungry! Tours are in English – For Italian, Spanish, German, French, and Chinese please request an interpreter at an additional cost in advance of purchase.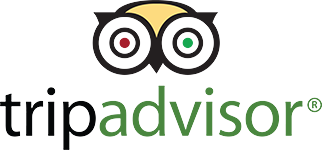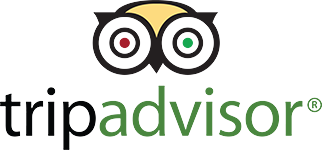 We provide substitutions for vegetarians and gluten-free options and will do what we can to accommodate other allergies or dietary preferences. As we decide which option is best, we'll work with you to ensure your dietary restrictions are met!
Attending a food tour without eating? Well, let's talk about that! You may want to reconsider coming, however, if you decide to attend and choose not to eat, you will still need to purchase admission.
We are glad you asked…YES!!! To schedule or to learn more, please email info@mangiadc.com or visit our Contact Us page and submit a Private Experience Tour Request Form. As you make your request, a member from our team will get back to you promptly.
Yes! Gift certificates make great gifts and are perfect if you don't know the exact dates you will be joining us. To purchase or learn more about our Gift Certificates, please call (202) 838-1900 or click on our Gift Certificate's page.
Tours on average last between 2.5 to 3.5 hours. Our Italian tour is just under two miles. The time fluctuates depending on the participants walking pace and size of the group. We walk at an easy pace and provide at least two sit-down locations on all of our tours.