What is a Food Tour ?
A food tour is a cultural walking and food tasting tour. A knowledgeable guide with a passion for food leads guests through the history, architecture, and culture of an iconic neighborhood while stopping to taste from local eateries!
Italian Food Tour of Dupont Circle
On the Dupont Italian tour, we will learn about the hidden Italian immigrant history that shaped and built Washington, DC. We will also discover the iconic Dupont Circle neighborhood's vibrant culture and architecture while stopping to enjoy Italian-style eateries every 20 minutes.
$79
Georgetown Foodie Tour
This neighborhood is home to some of the city's most notable residents, local commerce, embassies, and culinary gems. On this tour, we will pay tribute to when this neighborhood was the local food commerce district in the late 19th century. Eat your way through this well-known and prestigious neighborhood and trek away from the main shopping areas to local neighborhood gems.
$79
Private Food Tour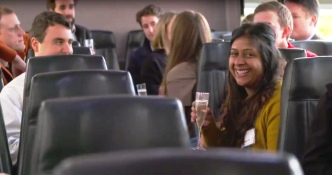 If you're looking for a more intimate experience, let us host and help you customize your private Food Tour. We'll do our best to accommodate your group's needs whether you are a company looking for a corporate retreat, you want to celebrate your birthday, or you're a bachelorette looking for a fun time with your girls!
Compare Food TourSelect 2 options
Italian Food Tour – Dupont Circle
Georgetown Food Tour
Private Food Tour
4
5
6
Italian Food Tour – Dupont Circle
Dupont Circle
Italian & Local
2
Wednesday-Sunday
$68
3-3.5
1-14
Included
Yes
Yes
Georgetown Food Tour
Georgetown
International & Local
1
Wednesday-Sunday
$68
3-3.5
1-14
Included
Yes
Yes