CLASSES AND EVENTS
Mangia DC loves hosting cooking classes, yoga

and unWINED

events, and other food holiday based experiences!  Check back often to see what special classes or events are coming up each month!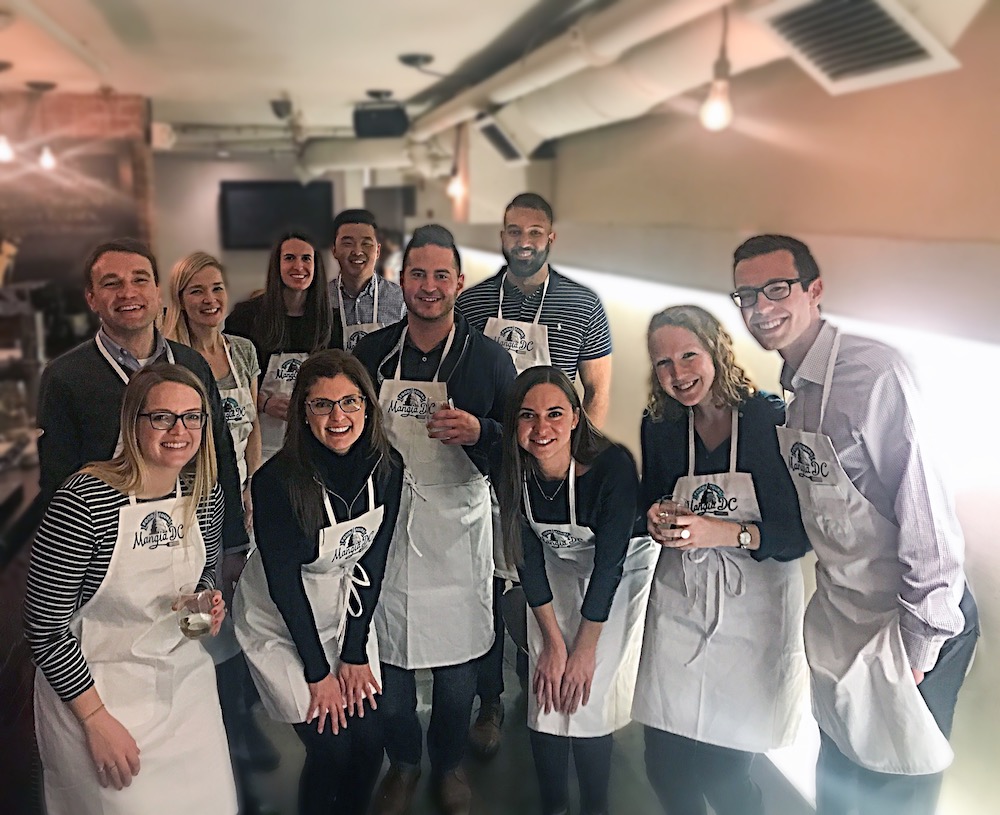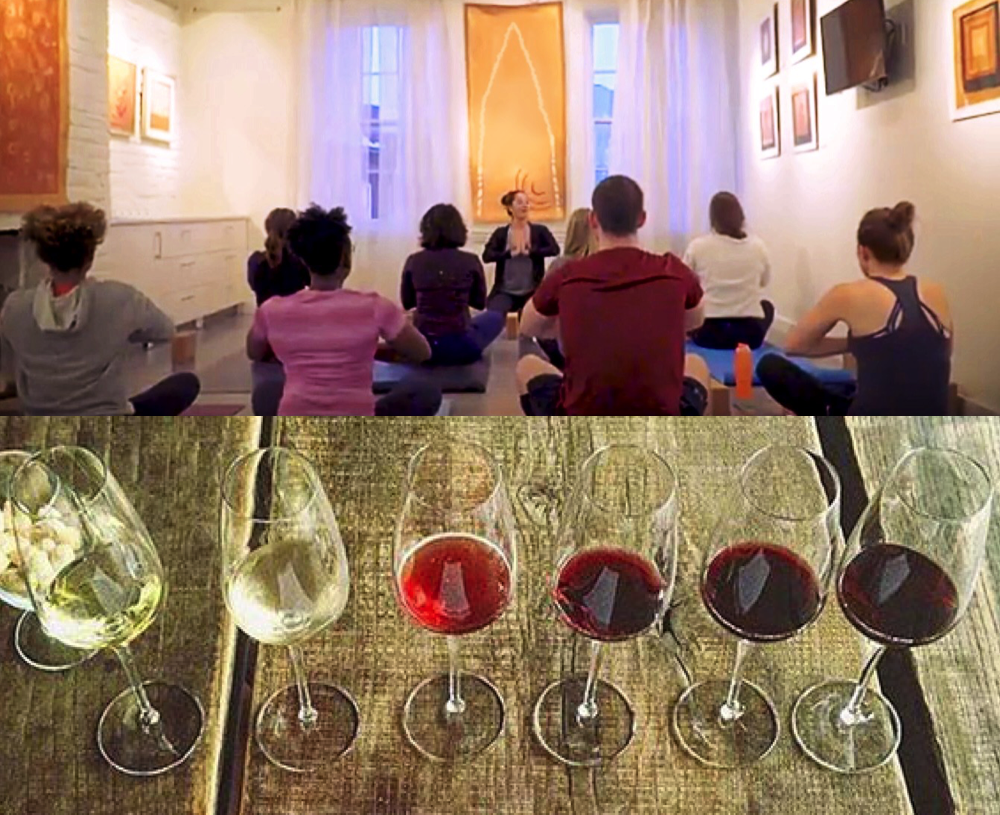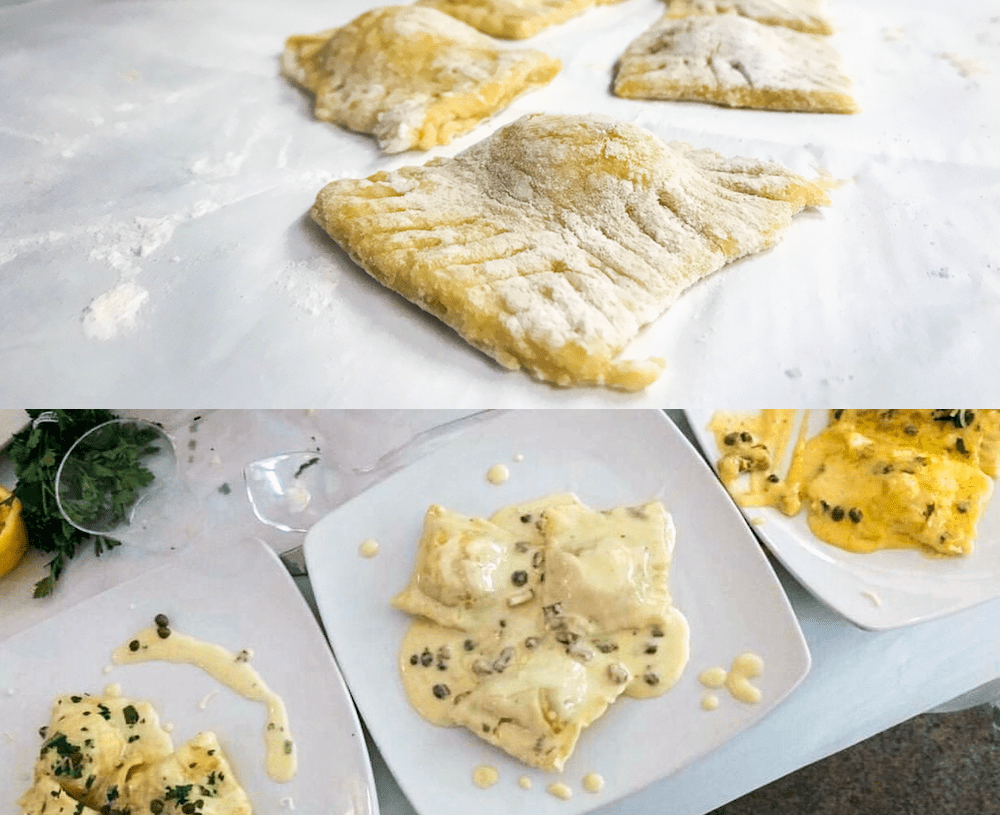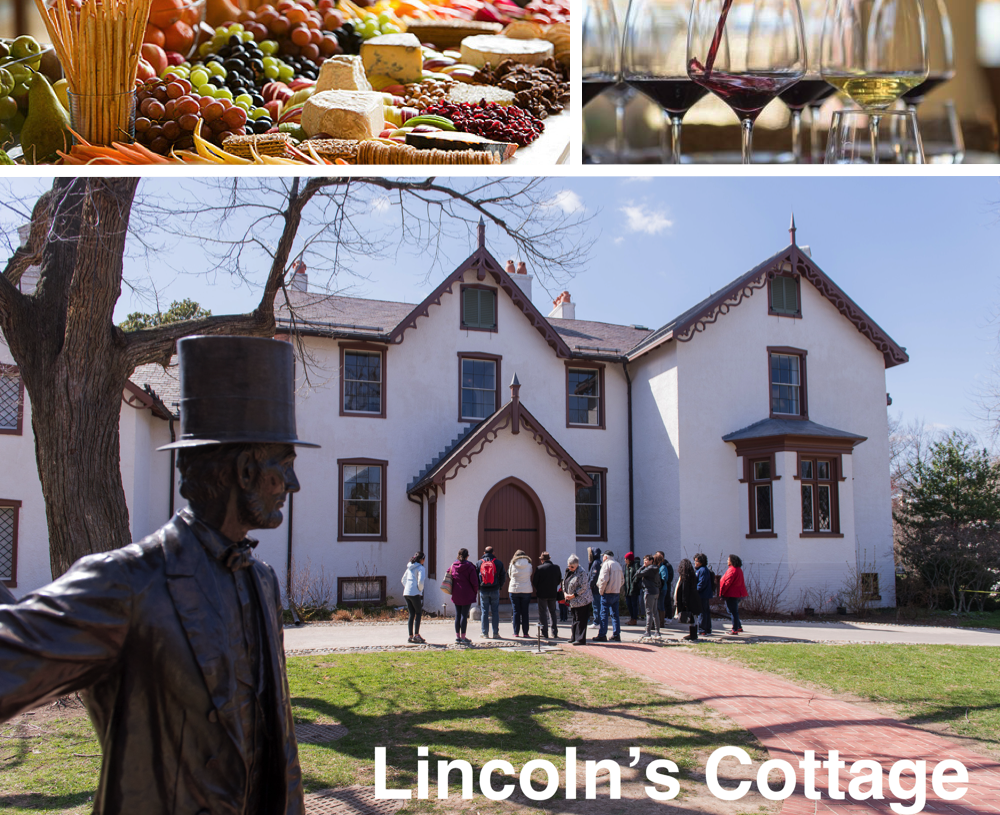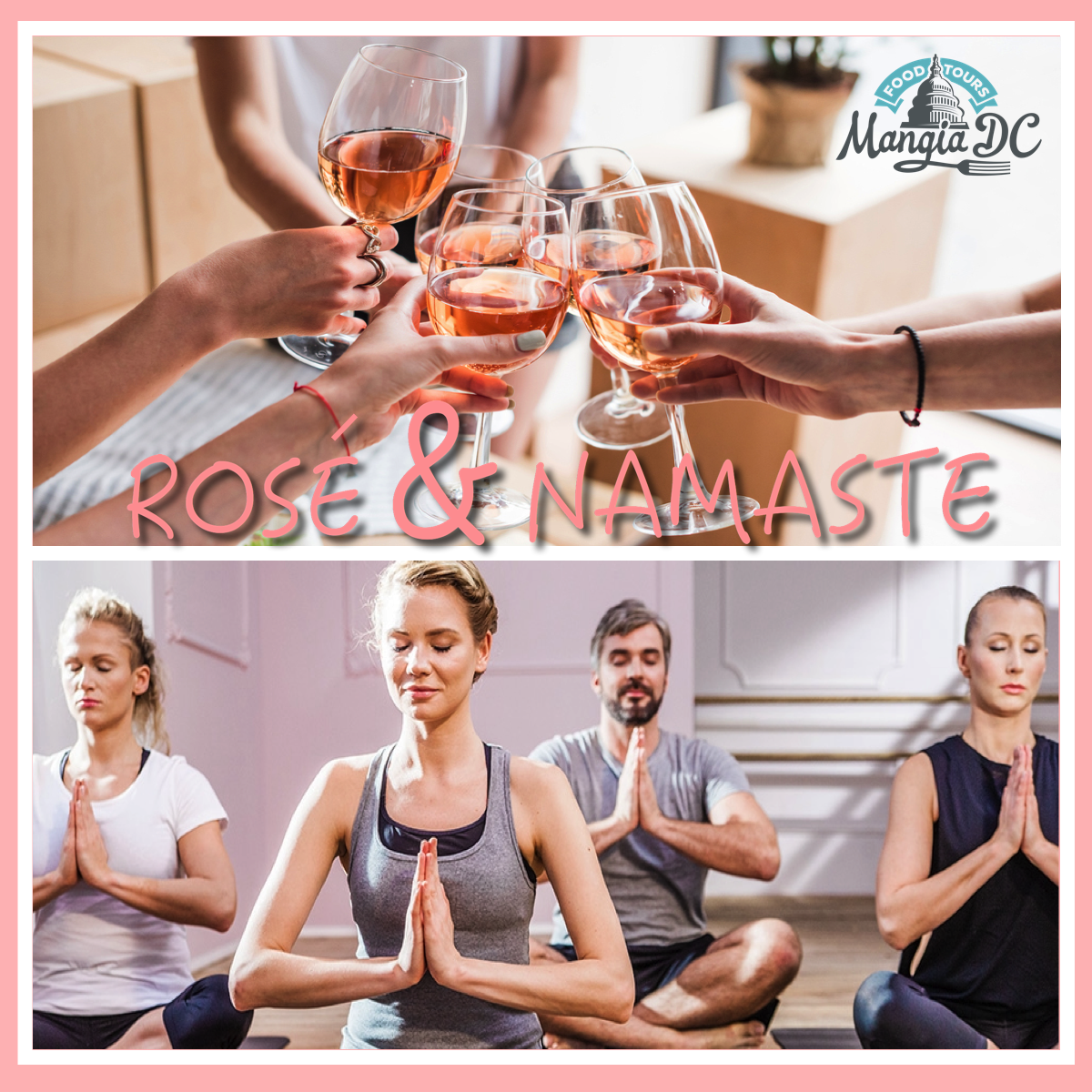 Rosé & Namaste
Date: June 11th, 6:00p.m.-8:00p.m.
Location: 800 Maine Ave SW, Suite 200, Washington DC
Join Mangia DC in celebrating National Rosé Day with a Rosé tasting and Vinyasa Yoga!
Our Vinyasa Yoga class is a joyous, centering, dance-inspired experience harmonizing the pranayama breath with a full range of dynamic movement. The class will begin with a guided meditation followed by a focus on releasing tension in the mind, body, and soul with each pose.
The class will be followed by a Rosé tasting in honor of National Rosé Day! Rosé is a very versatile wine complimenting many types of food and with a great variety of intensity, sweetness and dry levels, and semi-sparkling and sparkling variations. It is actually the oldest known type of wine, dating back as far as 600 BC and we are excited to share it's history with you.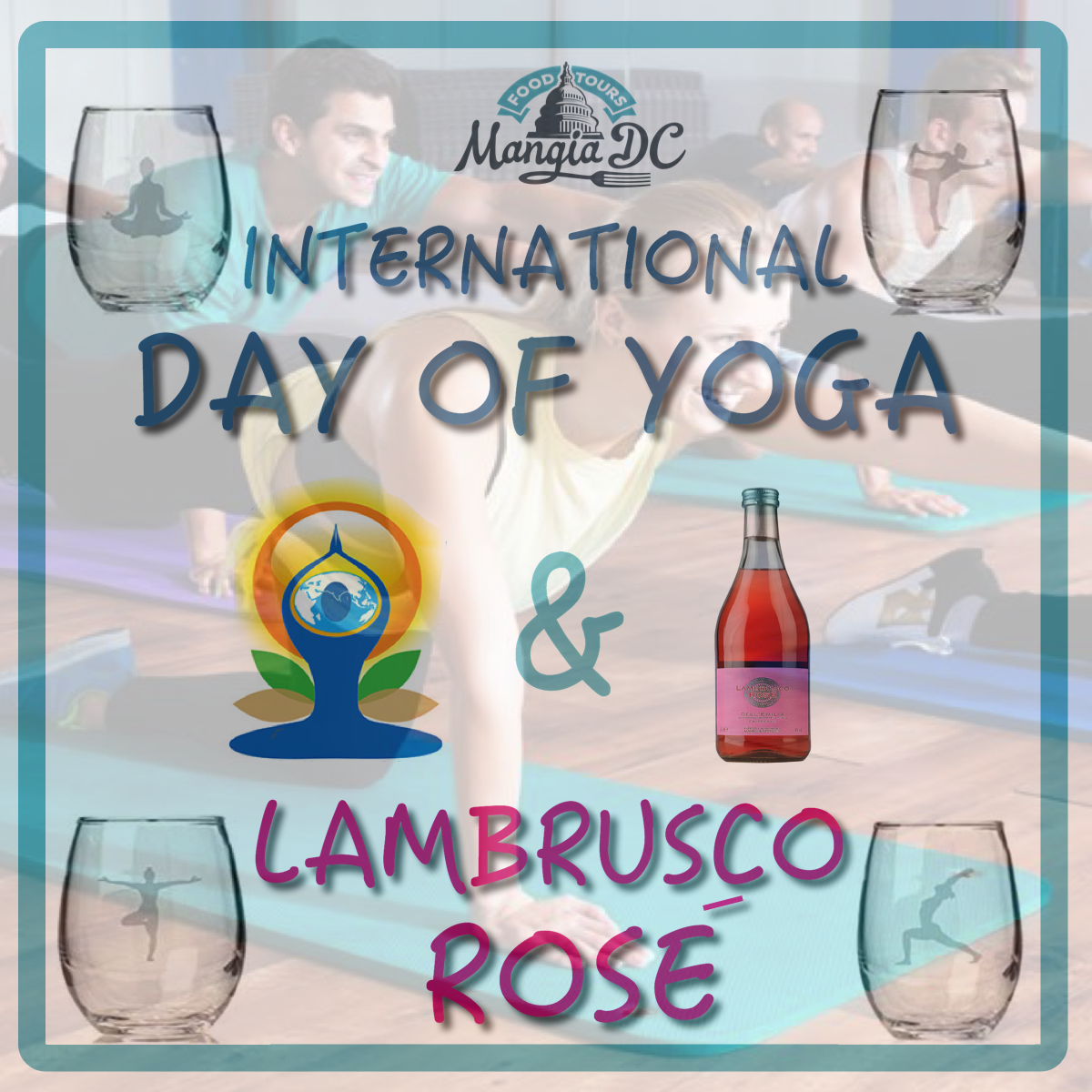 International Yoga Day & Lambrusco Rosé
Date: June 21st, 6:00p.m.-7:30p.m.
Location: 800 Maine Ave SW, Suite 200, Washington DC
June 21st is both International Yoga Day and World Lambrusco day!
Yoga began in northern India as a tradition to align the mind, body, and soul, connecting meditative breath to movement (asana). Join us in celebrating International Yoga Day with a 1 hour Vinyasa flow followed by a glass of Lambrosco Rosé
In Emilia-Romagna, Lambrusco is one of Italy's most prized gastronomic treasures. Lambrusco is to Italians as coffee is to Americans. The frothy, refreshing, bubbly red can be spotted at every restaurant table. Lambrusco Rosé is right on its heels as people look for a wider variety of fresh-drinking options to keep us cool this summer!