Here's the scoop:
     An expert instructor leads the entire event
    Option to have ingredients safely delivered to you in advance
    Ask questions and get answers and live feedback from the chef
    Team-building fun (with or without an optional competition element)
    Recording of the experience (optional)
It's a great time to learn something new… and eat it too!
We specialize in cooking classes and culinary team-building that will have your guests laughing and having a great time over the video communication app of your choice! We'll let you know what you'll need ahead of time and can even arrange delivery of all the ingredients directly to the participants. Then your group can tune in to the live-stream and cook alongside one of our pro chefs.
Want to turn up the heat and add a little competition to the mix? We're happy to host and judge your very own cooking show showdown.
Our award-winning culinary experiences are curated for your group, whether you are 10 people or 300! From corporate team building events to celebrating with family or friends, Mangia DC event managers will work directly with your event organizer(s) to develop a delicious cooking class program for you. To start planning, just send us an email! Tell us about the occasion, your date(s) of interest, the potential size of your group, and how you'd like to incorporate food and drink to ensure this is will be an event to remember for your participants!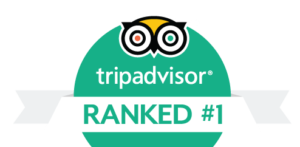 Chef Julian knew his stuff. He had a military and soul food background and knew how to make a wholesome meal. We made ravioli and had cuisine that hit the spot.Scott
It was so unbelievably amazing working with Chef Dorothy and Mangia DC. I don't even truly have the words to put together how much of an incredible experience it truly was. What Chef Dorothy taught us and the food we made together was so delicious and special…
I truly cannot say thank you enough for all you did!Lauren
We had a blast in this cooking class… The class hosted by Dave and Chef Julian was awesome.
It was 3 hours of fun socializing with great food and a little ravioli making. Plenty of delicious food in the 4 course meal.Alex
Contact Us
Fill out the form below to reach us via email or call us at 202-838-1900.
Absolutely! Your health is our #1 priority. Our team follows CDC guidelines wearing gloves and N95 masks when preparing and delivering your ingredients. Our work surfaces are sanitized using EPA-recommended products and ingredients are brought to you via contactless delivery.
While we love working with everyone in person, we've developed our online classes to be engaging and fun for participants. Our live-stream cooking class experience is recreational, educational, and delectable!
Our Master Chefs will be with participants on a live feed offering strategies to ensure food items will not be undercooked and to provide visual confirmation on screen.
Check out our other online offerings!